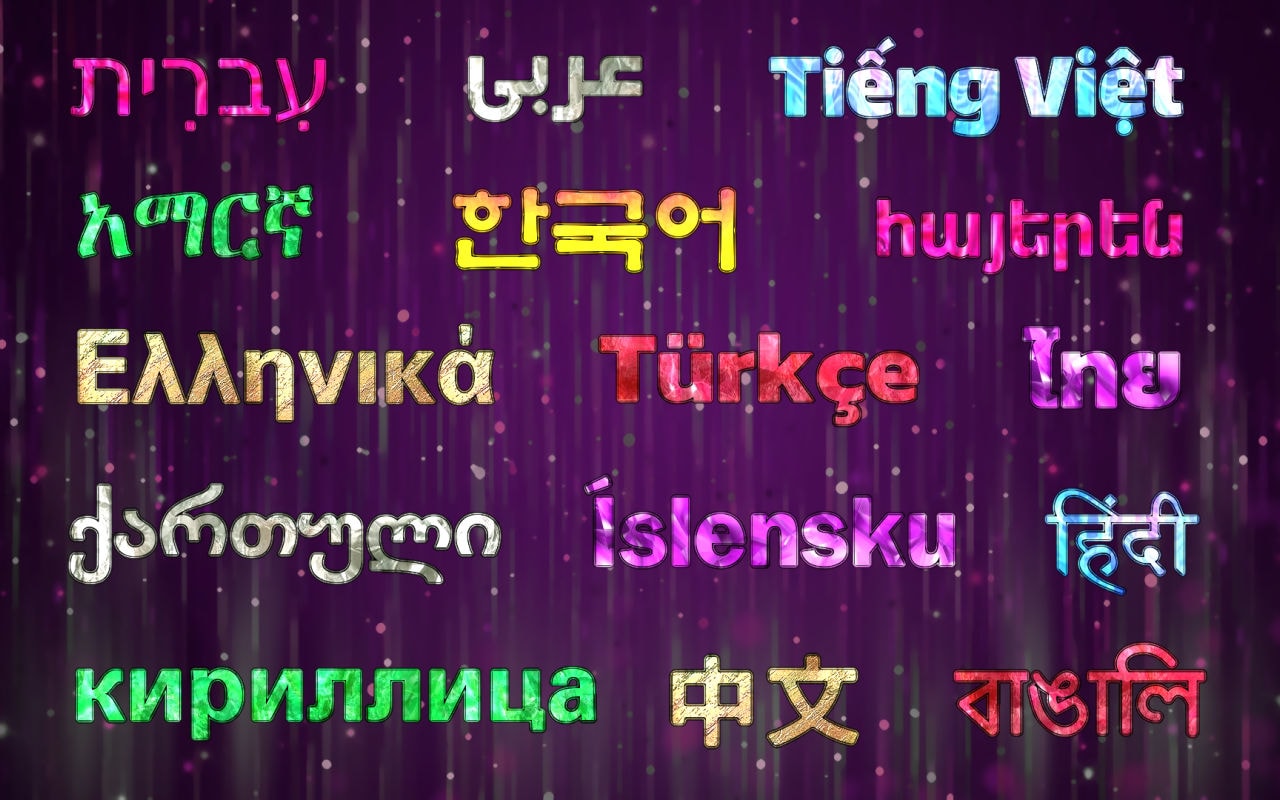 Support for more than 20 different language scripts was added to Glowtxt text generator.
For many of the languages, you can just enter the text in the "Your text here" box and the correct set of fonts should be automatically selected. Otherwise, font styles can be selected from the drop-down box in the controls.
New supported languages include:
Arabic, Armenian, Bengali, Chinese, Cyrillic, Ethiopic, Georgian, Greek, Hebrew, Hindi / Devanagari, Icelandic, Igbo, Japanese, Kannada, Korean, Malayalam, Punjabi, Odia, Tamil, Telugu, Thai, Vietnamese, Yoruba
Plus, other latin-based scripts with accented characters are supported by the "Euro" font styles and some of the standard Glowtxt fonts – for example German, French, Spanish, Italian, Turkish etc.
Scripts with complex text layout such as Arabic, Hebrew and Hindi should be handled properly, with the possibility of including latin character text in the right-to-left languages (bi-directional text support).
You can also change the look of the text by having "Glow Effect" set to "Super", and then changing the background colour option, or for a cleaner look, set "Glow Effect" to "None" and keep the background colour at black or white. (Note: We recommend setting the background colour to white for posting on sites such as Facebook.)
As always, graphics created are 100% free to use!
Text examples: